Clients

Apple
AT&T
Axiom Space
Center for Healthy Minds
Citi Bank Ventures
Doctors Without Borders
Facebook
Geltor
Hypebeast
Intuitive Surgical
JPG.space
Kaiser Permanente
Music and Strategy
New Story Charity
Ogilvy
Pop Up Magazine
Sephora
Starbucks
Virgin America
YouTube
Recognitions

American Institute of Graphic Arts (AIGA)
Type Directors Club (TDC)
Hong Kong Designers Association (HKDA)
Gestalten
Creative Quarterly
ADWeek
Brand New
LSN:Global
Design Sponge
IdN
It's Nice That
Information is Beautiful
Behance Featured
Vimeo Staff Picks
Gizmodo
TechCrunch
The Verge
The New York Times

1
The light that radiates and reflects off screens, fills our physical rooms, heightens our sense of immersion—bringing us into the content. I took this inspiration and brought it to the Google and YouTube video experience.
42%
of search queries on
mobile have a video intent
BRAND. EXPERIENCE.
Color Cast brings lightweight, immersive video consumption to users. A bespoke, distinctive experience on Google and YouTube.
NATE KOECHLEY, UX DIRECTOR, YOUTUBE
"The first design concept was met with overwhelmingly positive reactions from users during testing, we knew we were onto something."
PATENT

GP-204240-00-PCT

AWARD
Google Patent Award, 2018

UPDATE
Launched on YouTube Nov. 2022


Today, homelessnes impacts more lives than any other problem. It takes away a family's security, health, and opportunity to thrive.

Harnessing the tech (and hype) of non-fungible tokens on the blockchain. I strategized, designed, and led a team to launch the first NFT project that directly saves human lives. Blurring the line between virtual and physical, closing the distance donors and their impact, each NFT house is proof-of-donation of one IRL house.
Within 24 hours after launch, the fundraiser completed. 15+ families now have shelters as foundation to thrive.
The initiative is upheld by New Story at
housefam.io ︎
TIM WHITACRE, DIRECTOR OF ENGINEERING
"Brilliant foresight."
3
Redesign of Google Search's usage of typography, shape, form, and color to reinforce the DNA of the brand. Google doesn't just organize the web's information, but
all the world's information.
A design that scales across all types of information and improved metrics was especially challenging to land given how much Google Search has already been optimized over the previous 20 years.
REDESIGN
1. Bring information into focus
2. Make text easier to read
3. Increase visual breathing room
4. Highlight what's important
5. Lean into that "Googley" feeling
︎
Friction
︎
Usability
︎
Revenue
︎
Aesthetics
TECHCRUNCH
"Google, today, announced a welcomed refresh of its mobile search experience."

FEATURED

TechCrunch
Gizmodo
The Verge
9to5Google

Product strategy and UI design for these features were developed in an effort to evolve perceptions of Facebook as a company.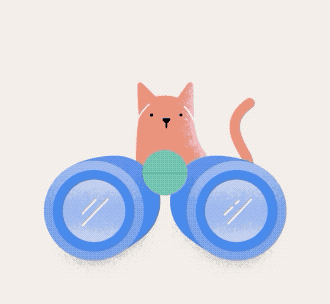 33%
of people on Facebook use
the platform to look for
recommendations and reviews
RECOMMENDATIONS
Whether users are looking for a bakery or a barber shop, a veterinarian, or a vacation rental, Facebook's feature helps users find it. Get exactly what they need from their friends who know best.
4b
Facebook's News Feed is personalized for each user—and there is more transparency and control over the experience than ever.
WHY AM I SEEING THIS POST?
A feature that unveils the intelligence under the hood and helps users better understand and control what they see from friends. Users are able to tap on posts and ads in News Feed, get context on why they're appearing, and take action to further personalize what they see.
FEATURED
The New York Times

AdWeek

Buzzfeed

TechCrunch
Team ︎︎︎ Facebook Marketing
Strategy ︎︎︎ Cathy Girr