Experiences

GOOGLE Mountain View 18︎︎︎
FACEBOOK Menlo Park 17—18
SYPARTNERS San Francisco 14—17
MOVING BRANDS London 13
BLOW Hong Kong 13
MOVING BRANDS San Francisco 12
ANDLAB Los Angeles 11—12
THE YELLOW LOFT Long Beach 11
ASI Long Beach 09—11
Clients

Apple
AT&T Design
Center for Healthy Minds
Citi Bank Ventures
Doctors Without Borders
Facebook
Geltor
Hanmi Bank
Hyatt
Intuitive Surgical
Kaiser Permanente
Made In Cookware
Music and Strategy
New Story Charity
Ogilvy
Pop Up Magazine
Sephora
Upwards Farm
Virgin America
Xerox
Recognitions

AIGA
Type Directors Club
Hong Kong Designers Assoc.
Gestalten
Creative Quarterly
ADWeek
Brand New
LSN:Global
The Dieline
Lovely Package
Design Sponge
IdN
It's Nice That
Information is Beautiful
Behance Featured
Vimeo Staff Picks
Gizmodo
TechCrunch
The Verge
The New York Times

T
The light that radiates and reflects off screens, fills our physical rooms, heightens our sense of immersion—bringing us into the content. I took this inspiration and brought it to the small screens in our pockets.
42%
of search queries on
mobile have a video intent
BRAND. EXPERIENCE.
Color Cast brings lightweight, immersive video consumption to users. A bespoke, distinctive experience on Google.
PATENT

GP-204240-00-PCT

AWARD
Google Patent Award
Prototype ︎︎︎ Rick van Mook
Product strategy and UI design for these features were developed in an effort to evolve perceptions of Facebook as a company.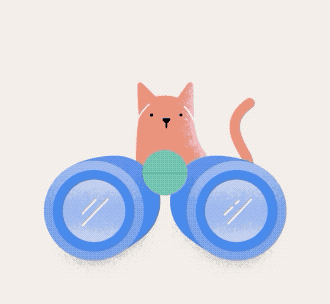 33%
of people on Facebook use
the platform to look for
recommendations and reviews
RECOMMENDATIONS
Whether users are looking for a bakery or a barber shop, a veterinarian, or a vacation rental, Facebook's feature helps users find it. Get exactly what they need from their friends who know best.
F
Facebook's News Feed is personalized for each user—and there is more transparency and control over the experience than ever.
WHY AM I SEEING THIS POST?
A feature that unveils the intelligence under the hood and helps users better understand and control what they see from friends. Users are able to tap on posts and ads in News Feed, get context on why they're appearing, and take action to further personalize what they see.
FEATURED
The New York Times

AdWeek

Buzzfeed

TechCrunch
Team ︎︎︎ Facebook Marketing
Strategy ︎︎︎ Cathy Girr
A
Ahead of Apple App Store's 10th anniversary, a brand and product evolution was assembled. In its first 10 years, the App Store attracted developers, delighted users, and shaped the app economy. Consequently, it became overwhelming to discover apps and the App Store became a soulless container.
RESEARCH
8 Countries
96 Developers
47 Companies
41 Stakeholders
117 Users
DESIGNED FOR DISCOVERY
To reignite the magic, we gave the platform a distinctive voice and look. We plotted new behaviors that would exceed users' expectations.
DYNAMIC
Unpredictable in a delightful way, offering up little surprises to those curious enough to seek them out.
VIBRANT
Full of life, enthusiasm, and buzz. The words we choose and flow we construct are bold and energetic.
MODERN
Current and of-the-moment. Dapper and sleek. We take what's trendy, and we give it a classy edge.
Team ︎︎︎ App Store
Strategy ︎︎︎
Caleb Rabinowitz
Strategy ︎︎︎ Rachel Salinas
Creative ︎︎︎ Mickey Stratton
O
On a mission to end global homelessness, New Story, a 501c3 nonprofit, challenges the outdated conventions and mindsets of charities, and opensources new methods and processes. They're respected for the innovation they bring across the globe and needed a visual identity that reflects a unique balance of authority and humility.
20%+

of the world's population
lives without safe shelter
BRETT HAGLER, CEO
"Bryan created a bold, distinct brand that didn't just set us apart from our peers, but positioned us as the industry leader."
FEATURED
Fast Company
Apple TV, Home

TEAM WORK MAKES THE DREAM WORK *cracks knuckles*