Employeers

GOOGLE MTV 2018 ︎︎︎
FACEBOOK MPK 17—18
SYPARTNERS SF 14—17
MOVING BRANDS LDN 13
BLOW HK 13
MOVING BRANDS SF 12
ANDLAB LA 11—12
THE YELLOW LOFT LB 11
ASI LB 09—11
Clients

Apple
AT&T
Axiom Space
Center for Healthy Minds
Citi Bank Ventures
Doctors Without Borders
Facebook
Geltor
Hyatt
Intuitive Surgical
JPG.space
Kaiser Permanente
Music and Strategy
New Story Charity
Ogilvy
Pop Up Magazine
Sephora
Virgin America
Xerox
YouTube
Recognitions

AIGA
Type Directors Club
Hong Kong Designers Assoc.
Gestalten
Creative Quarterly
ADWeek
Brand New
LSN:Global
The Dieline
Lovely Package
Design Sponge
IdN
It's Nice That
Information is Beautiful
Behance Featured
Vimeo Staff Picks
Gizmodo
TechCrunch
The Verge
The New York Times

1
The light that radiates and reflects off screens, fills our physical rooms, heightens our sense of immersion—bringing us into the content. I took this inspiration and brought it to the Google vidoe experience.
42%
of search queries on
mobile have a video intent
BRAND. EXPERIENCE.
Color Cast brings lightweight, immersive video consumption to users. A bespoke, distinctive experience on Google.
PATENT

GP-204240-00-PCT

AWARD
Google Patent Award
Prototype ︎︎︎ Rick van Mook
As a response to the NFT craze. I strategized, designed, and led a team to launch the first NFT that directly improves human lives. I wanted to close the distance between virtual and physical—donors and their impact. Each House NFT is unique, numbered, and can be officially owned by a single person on the
Ethereum
blockchain. Once funded, an IRL (Mexico/El Salvador) house will be built for a family in need.
TIM WHITACRE, DIRECTOR OF ENGINEERING
"Brilliant foresight."
3
Redesign of Google Search's usage of typography, shape, form, and color to reinforce the DNA of the brand. This design update was especially complex given how much Google Search has evolved. Google doesn't just organize the web's information, but
all the world's information.
REDESIGN
1. Bring information into focus
2. Make text easier to read
3. Increase visual breathing room
4. Highlight what's important
5. Lean into that "Googley" feeling
+4%
User aesthetic rating
︎
Usability
︎
Business
︎
Friction
TECHCRUNCH
"Google, today, announced a welcomed refresh of its mobile search experience."

FEATURED

TechCrunch
Gizmodo
The Verge
9to5Google

Product strategy and UI design for these features were developed in an effort to evolve perceptions of Facebook as a company.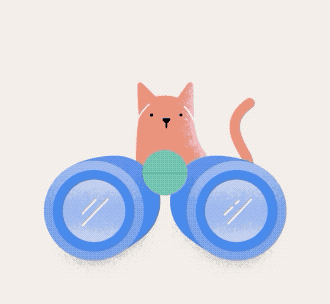 33%
of people on Facebook use
the platform to look for
recommendations and reviews
RECOMMENDATIONS
Whether users are looking for a bakery or a barber shop, a veterinarian, or a vacation rental, Facebook's feature helps users find it. Get exactly what they need from their friends who know best.
4b
Facebook's News Feed is personalized for each user—and there is more transparency and control over the experience than ever.
WHY AM I SEEING THIS POST?
A feature that unveils the intelligence under the hood and helps users better understand and control what they see from friends. Users are able to tap on posts and ads in News Feed, get context on why they're appearing, and take action to further personalize what they see.
FEATURED
The New York Times

AdWeek

Buzzfeed

TechCrunch
Team ︎︎︎ Facebook Marketing
Strategy ︎︎︎ Cathy Girr
TEAM WORK MAKES THE DREAM WORK *cracks knuckles*